As of the 1st of June 2021, Ida Pernille Hatlebrekke enters the newly created position as Head of Climate and Environment at Møller Mobility Group.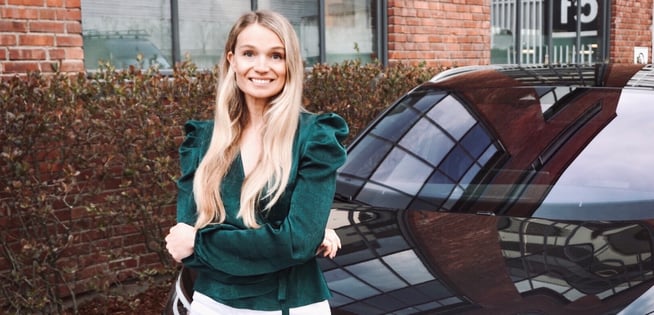 Møller Mobility Group (MMG) is the leading car distributor in the Nordics, and one of the largest car companies in all of Northern Europe. Operating in an industry which is widely known for compromising the environment, MMG has set sustainable business at the very core of their strategy. Norway intends to cut transportation emissions by 50-55% within 2030, and MMG is contributing with electrified vehicles as their main driving force. As the next step of their journey to make a positive contribution to the environmental progress, MMG co-operated with Kvant to recruit Ida Pernille Hatlebrekke as their new Head of Climate and Environment.
Møller Mobility Group constantly aims to meet the expectations of customers, employees, stakeholders and society as a whole. They have built a solid foundation focusing on prioritizing sustainable development goals in order to function as a resource on both automotive and environmental issues. As a contribution to reach Norway's 2030 goal for emission cuts, they aim to no longer retail fossil fuelled passenger cars as of 2025. In recent years, their focus has been directed towards the electrification of vehicles, and in 2020, 69% of MMG's new car sales were electric cars.
The decision to recruit Ida Pernille Hatlebrekke was based on multiple factors. Ida holds a Bachelor's degree in International Politics from Northeastern University in Boston. She previously worked at the award-winning communications agency Trigger, where she gained experience in communications, strategy development and corporate social responsibility, before working as Chief Commercial & Sustainability Officer in Looping. Additionally, Ida holds experience within business development and sustainability, alongside starting her own network in 2018 by the name of FOLK Oslo. FOLK consisted of members and partners from both public and private sectors, coming together to find solutions along the lines of UN's 17 goals for sustainability. Last year, Ida was appointed one of DN's 30 leading stars below the age of 30.
"Ida showcased vast knowledge regarding sustainability and environmental topics across various industries. As a highly talented and dedicated person within her field of expertise she stood out as a great match for this role, covering both strategic, communicational and operational skills and requirements." - Ole Kristian Lohnaas, CEO of Kvant
We wish Ida the best of luck as Head of Climate and Environment at Møller Mobility Group!